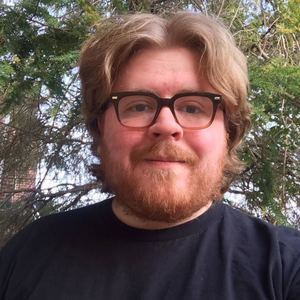 Kole Ross
Host of Radio Free Mid-World
Kole is the founder of Duckfeed.tv and the host of several shows on the network, including Abject Suffering, Monster in My Podcast, and Watch Out for Fireballs!.
Kole Ross has hosted 51 Episodes.
December 13th, 2016 | 1 hr 18 mins

Roland and Jake climb higher, and the weight of prophecy starts to become kind of a drag.

November 29th, 2016 | 1 hr 3 mins

the gunslinger

Delirious and on the edge of death, the Gunslinger meets a boy who has already died.

November 15th, 2016 | 1 hr 27 mins

the gunslinger

Hear this and hear it well: the man in black fled across the desert, and the gunslinger followed.